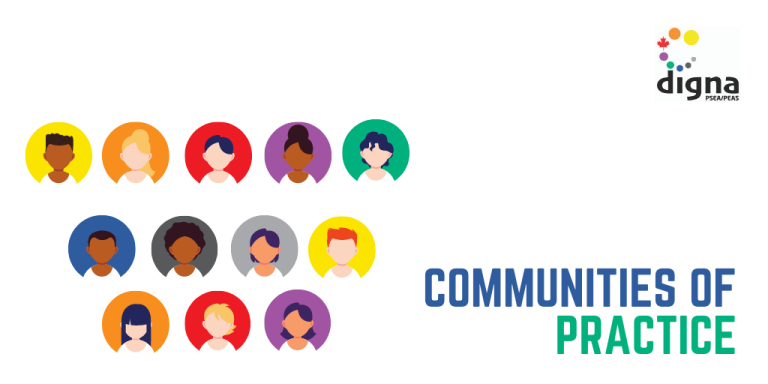 Digna, the Canadian Centre of expertise on the prevention of sexual exploitation and abuse (PSEA), is convening PSEA focal points from across Canadian civil society to provide an opportunity to learn, reflect, and exchange with one another. This is the first annual meetup of the Focal Points Community of Practice, with the goal of initiating members into the online portal, creating connections between members, and facilitating conversations on topics identified by members. Participants can expect to learn from others in the sector on how to ensure that their organizations are able to respect the rights of their program participants and effectively respond to cases of SEA.
Step 1: Register for the meet-up
Tuesday, May 18th
13:30 – 15:00pm Eastern Time (1.5 hours)
Step 2: Log in or register to use the portal
This online portal through will provide confidential discussion and networking tools to registered users.
Once you have clicked on the sign up link:
You will receive an email confirmation that will most likely go to your junk box. Please approve the email as 'not junk', and follow the instructions to login
Please create your profile, 
Join the PSEA Focal Points Group. 
Once you have signed into the portal and created your profile, we recommend that you save the website to your favourites for ease of access.
Log in or create an account here:
Step 3: Join the online Community of Practice
Once you have a portal account, you can ask to join the secure and private group for focal points. Please allow 48 hours for your request to join to be accepted.